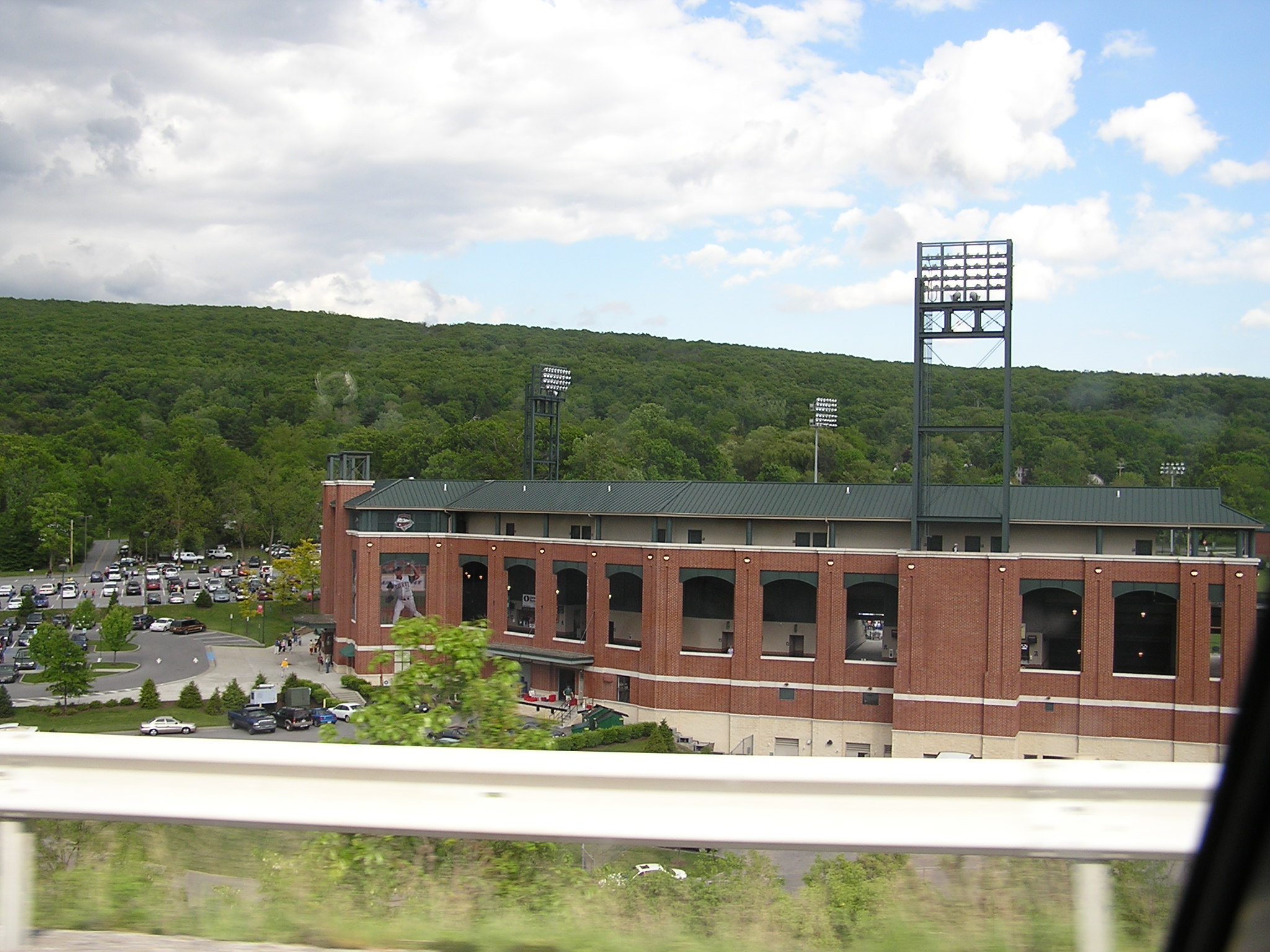 TEAM ::: ALTOONA CURVE
LOCATION ::: ALTOONA, PENNSYLVANIA
MY FIRST GAME ::: JULY 21, 2001
OPPONENT ::: NEW HAVEN RAVENS
LEVEL ::: EASTERN LEAGUE, AA
RATINGS
BALLFIELD ::: A+
SCOREBOARD ::: A
FACILITIES ::: A
FOOD ::: A
MASCOT ::: A+
MY TAKE ON THE PARK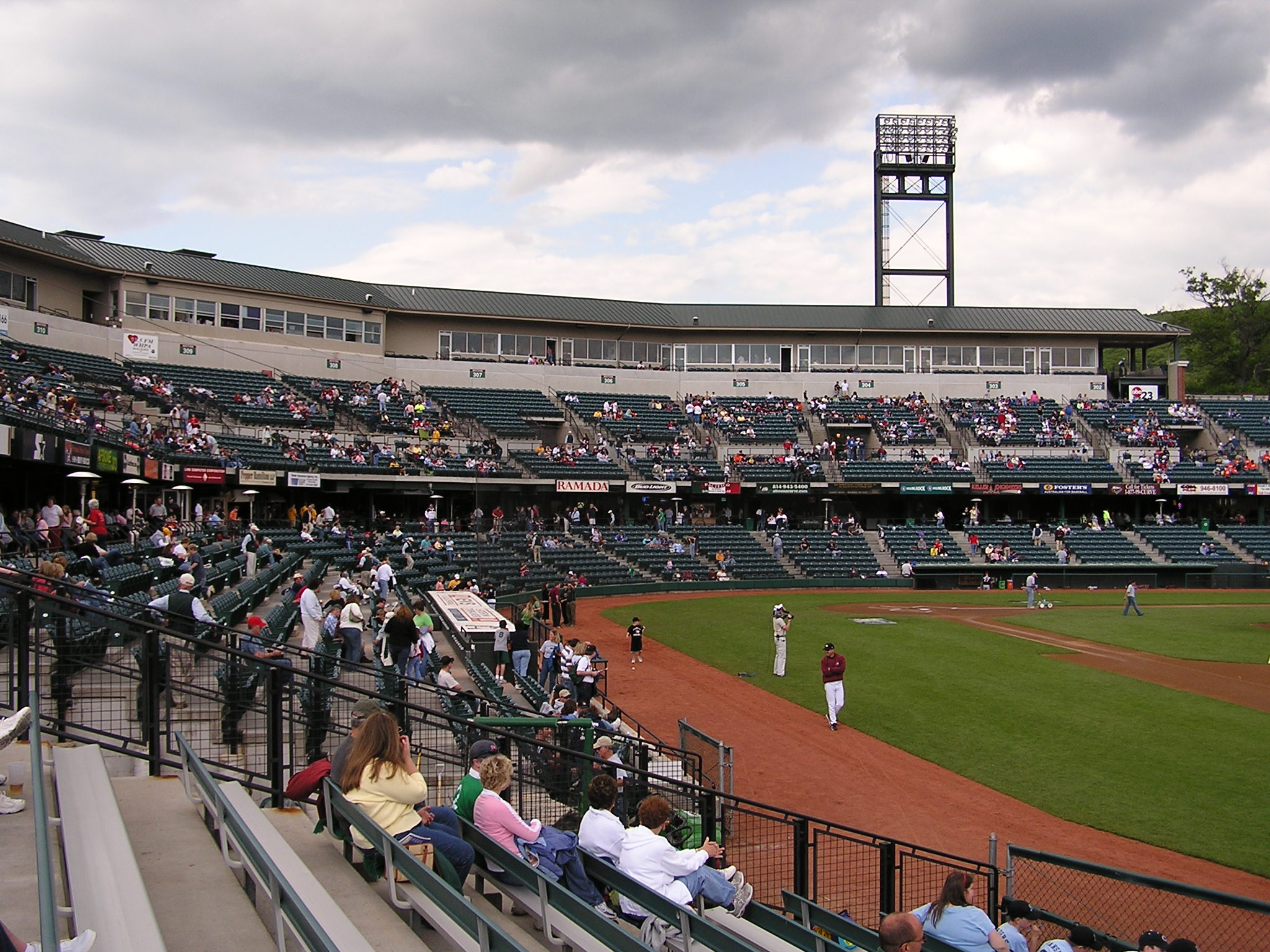 TO START A PAGE BY SAYING THIS IS THE BEST PARK IN DOUBLE A MIGHT BE SAYING A LOT. I CAN'T THINK OF A BETTER WAY TO SAY IT THOUGH BECAUSE ANYTHING I SAY CAN BE BACKED UP BY NOT ONLY THE PARK, BUT BY ALL OF THE EMPLOYEES AND FANS OF THE ALTOONA CURVE. NOT ONLY IS THIS A GREAT PLACE TO SEE A GAME, IT IS A GREAT PLACE TO HAVE A GREAT TIME!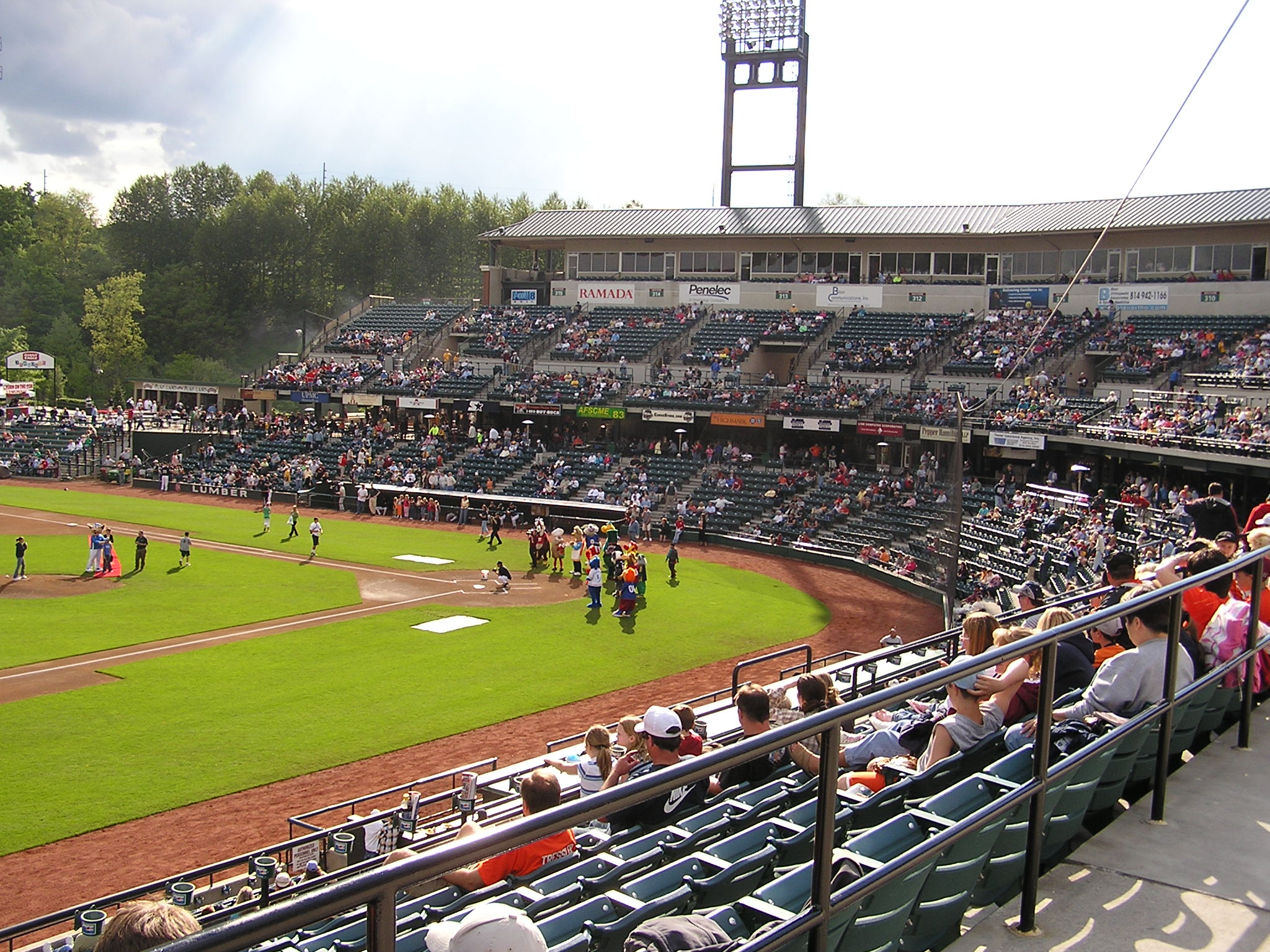 BEFORE HEADING OUT TO THE PARK, IT IS ADVISEABLE TOGET TICKETS, THIS PLACE IS NOT A SECRET IN ALTOONA AND WITH A SOLD OUT HOUSE REGULARLY, IT JUST ADDS TO THE ATMOSPHERE.
A DOUBLE DECKED STADIUM AWAITS YOU IN ALTOONA AND AFTER SEEING THIS DESIGN YOU HAVE TO WONDER WHY MORE PARKS DIDN'T USE IT. YOU HAVE ALL OF THE CONCESSION STANDS UNDER THE UPPER LEVEL WITH A WIDE OPEN CONCOURSE WHICH GIVES YOU A FULL VIEW OF THE GAME. THE SEATING IN COMFORTABLE AND THE GAME IS TREATED RIGHT WITH SCOREBOARD UPDATES AND A CLEAR PUBLIC ADDRESS SYSTEM.
IF ALL OF THAT WERE ALL THAT WENT ON AT BLAIR COUNTY BALLPARK, I THINK THE PLACE WOULD STILL RATE AN 'A' RATING. HOWEVER, WHAT PUTS THE PLACE OVER THE TOP ARE THE EMPLOYEES. FROM THE TICKET TAKERS WHO HAND YOU A FREE GAME PROGRAM AS YOU ENTER TO ALL OF THE VENDORS WHO GO OUT OF THERE WAY TO MAKE SURE YOU ARE HAVING A GOOD TIME. THEN THERE IS STEAMER, THE MASCOT. MINOR LEAGUE MASCOTS ARE GENERALLY ACCESSIBLE BUT STEAMER AND HIS COMPANION DIESEL DAWG ARE EXTREMLY ACCESSIBLE. INSTEAD OF WALKING AROUND THE CONCOURSE HIGH FIVING KIDS LIKE MANY MASCOTS DO, STEAMER STOPS TO SHAKE HANDS WITH THE KIDS. JUST ONE OF THE LITTLE THINGS DONE HERE IN ALTOONA THAT MAKE FOR A GREAT EXPERIENCE FOR YOUNG AND OLD.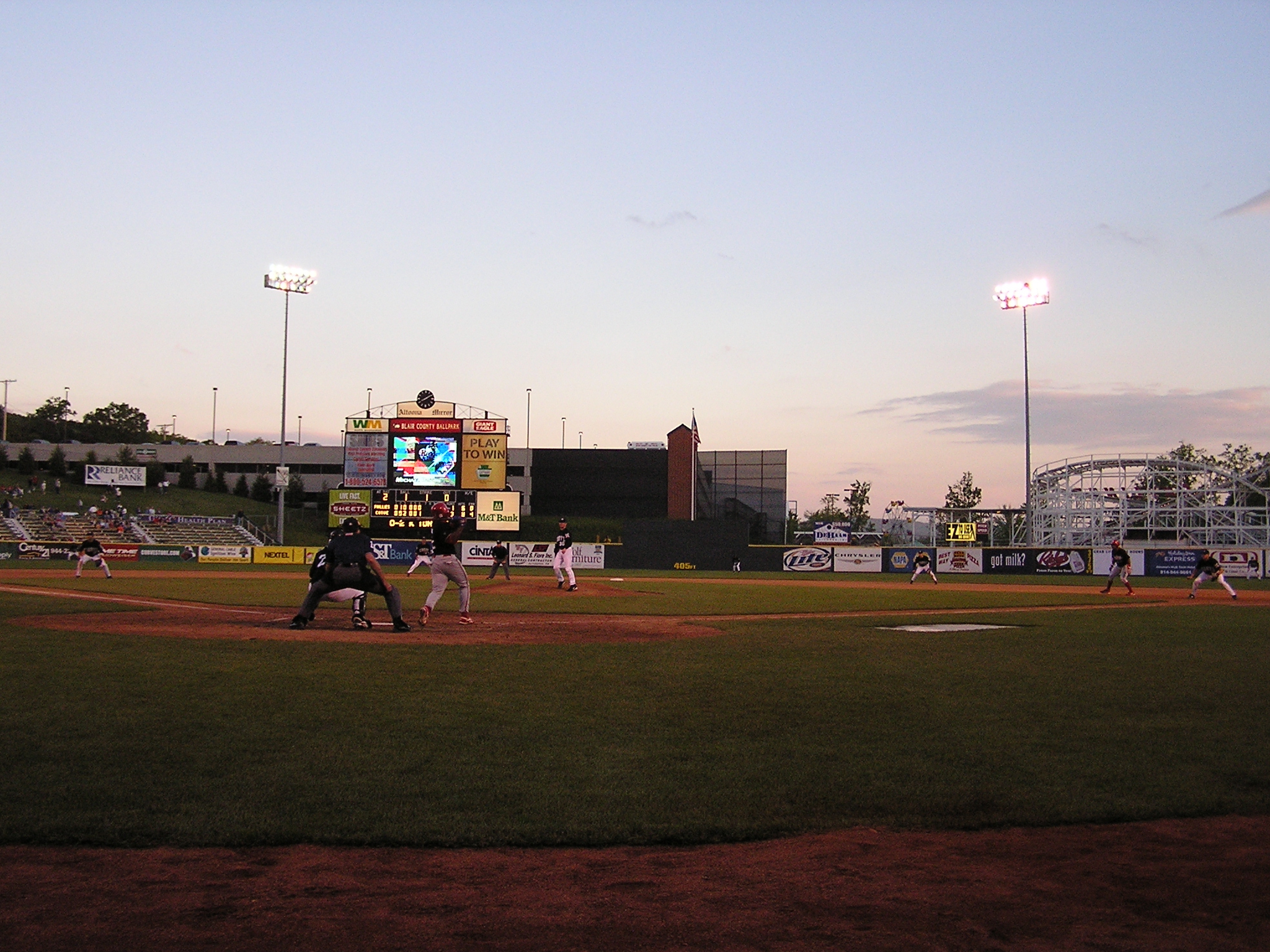 NOW, HOW IS IT I'VE DONE A WHOLE PAGE ON THIS PARK AND I HAVEN'T MENTIONED THE FOCAL POINT OF THE PARK? BECAUSE THAT IS EXACTLY HOW IT IS TREATED DURING THE GAME AND IT MAKES IT THAT MUCH BETTER. OVER THE RIGHT FIELD FENCE SITS A ROLLER COASTER WHICH IS PART OF THE ADJACENT AMUSEMENT PARK, LAKEMONT PARK. THE ROLLER COASTER OPERATES DURING THE GAME AND GIVES BLAIR COUNTY A VERY UNIQUE OUTFIELD. BUT THE CURVE KNOW IT IS THERE AND WHILE AT THE GAME, YOU KNOW IT IS THERE, SO IN ALTOONA, THEY TEND TO LET THE OBVIOUS BE AND CONCENTRATE ON EVERYTHING ELSE
A TRIP TO BLAIR COUNTY BALLPARK IS AN ABSOLUTE MUST. THE TRIP MAY BE MADE BECAUSE OF THE IDEA OF SEEING A BALLPARK WITH A ROLLER COASTER IN RIGHT FIELD. YOU WILL WANT TO GO BACK BECAUSE OF THE GREAT ATMOSPHERE AND ALL AROUND GOOD TIME THAT IS ENJOYED IN THIS LITTLE TOWN OF ALTOONA.
THE LINE UPS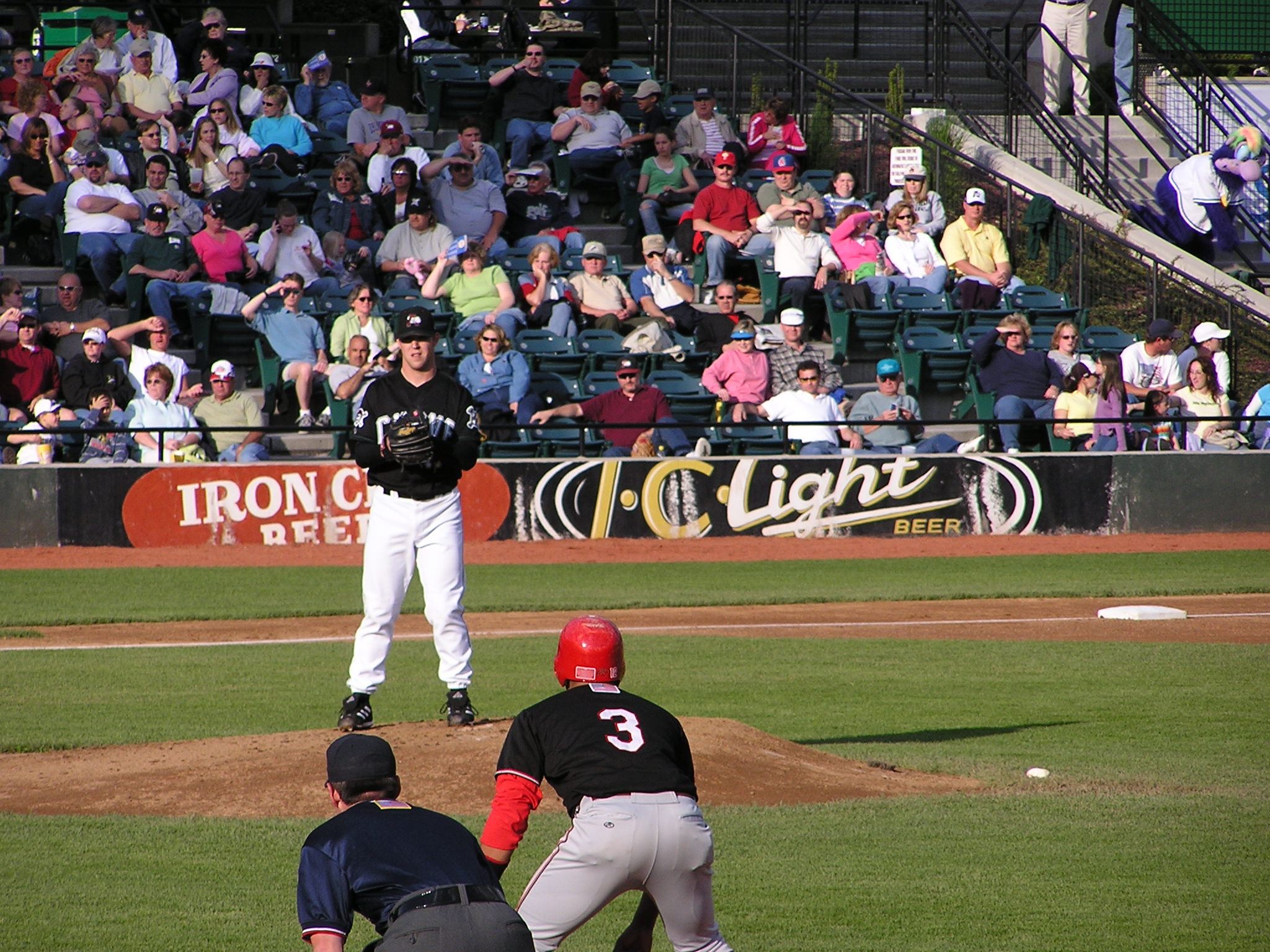 RAVENS MANAGER ::: 12 DANNY SHEAFFER

CURVE MANAGER ::::: 17 DALE SVEUM
NEW HAVEN RAVENS
3 Esix Snead cf

30 Scarborough Green rf

26 Troy Farnsworth 3b

18 Andy Bevins lf

8 Juan Munoz 1b

14 Alex Eckelman 2b

6 Shawn Schumacher c

2 Jason Bowers ss

28 Steve Stemle p / LP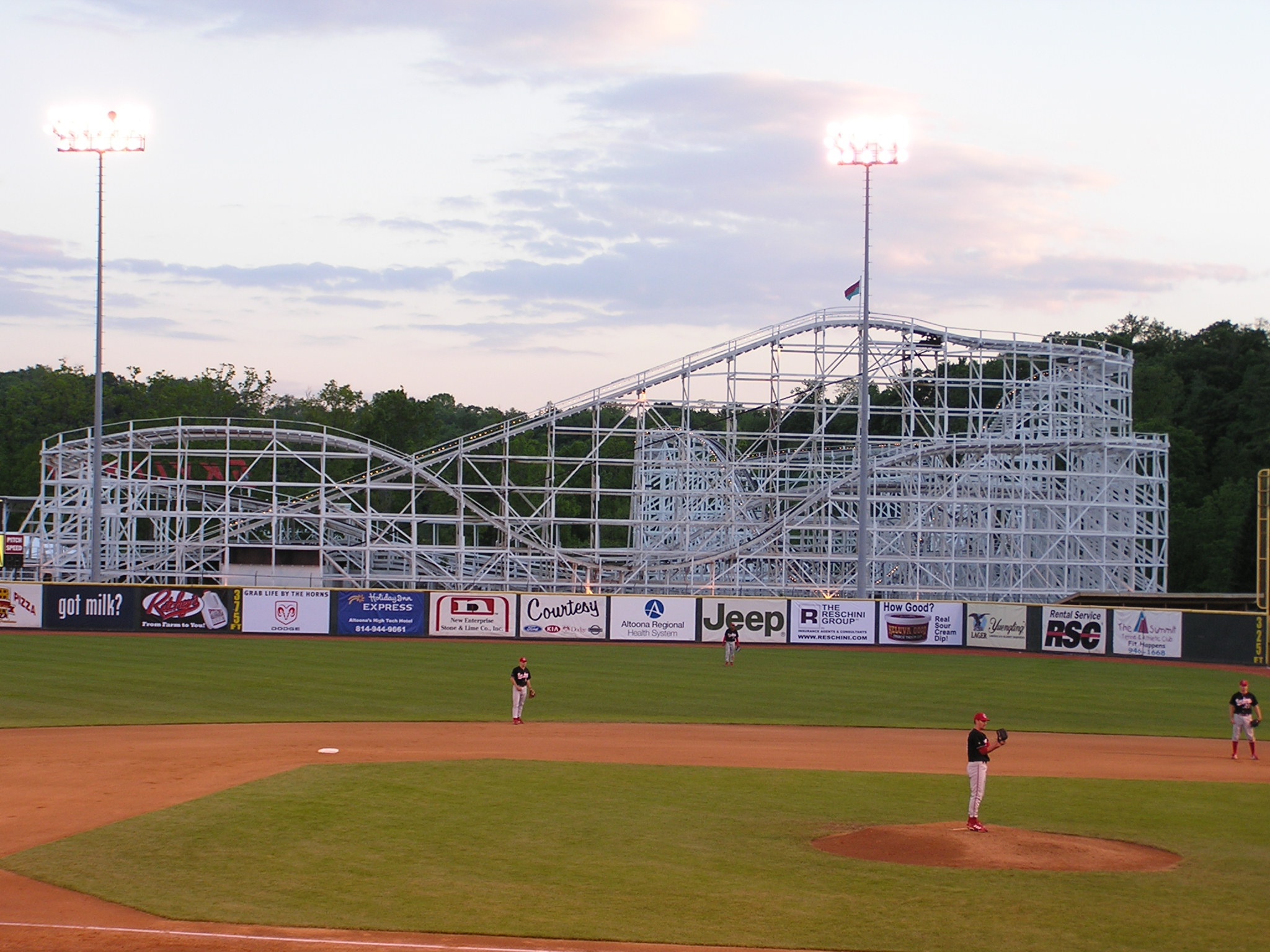 ALTOONA CURVE
5 Shaun Skrehot ss
3 Shane Monahan lf
30 JR House c
24 Darren Burton rf
12 Tony Alvarez cf
14 Lee Evans 3b
15 Carlos Rivera 1b
7 Rich Paz 2b
31 Shaun Camp p WP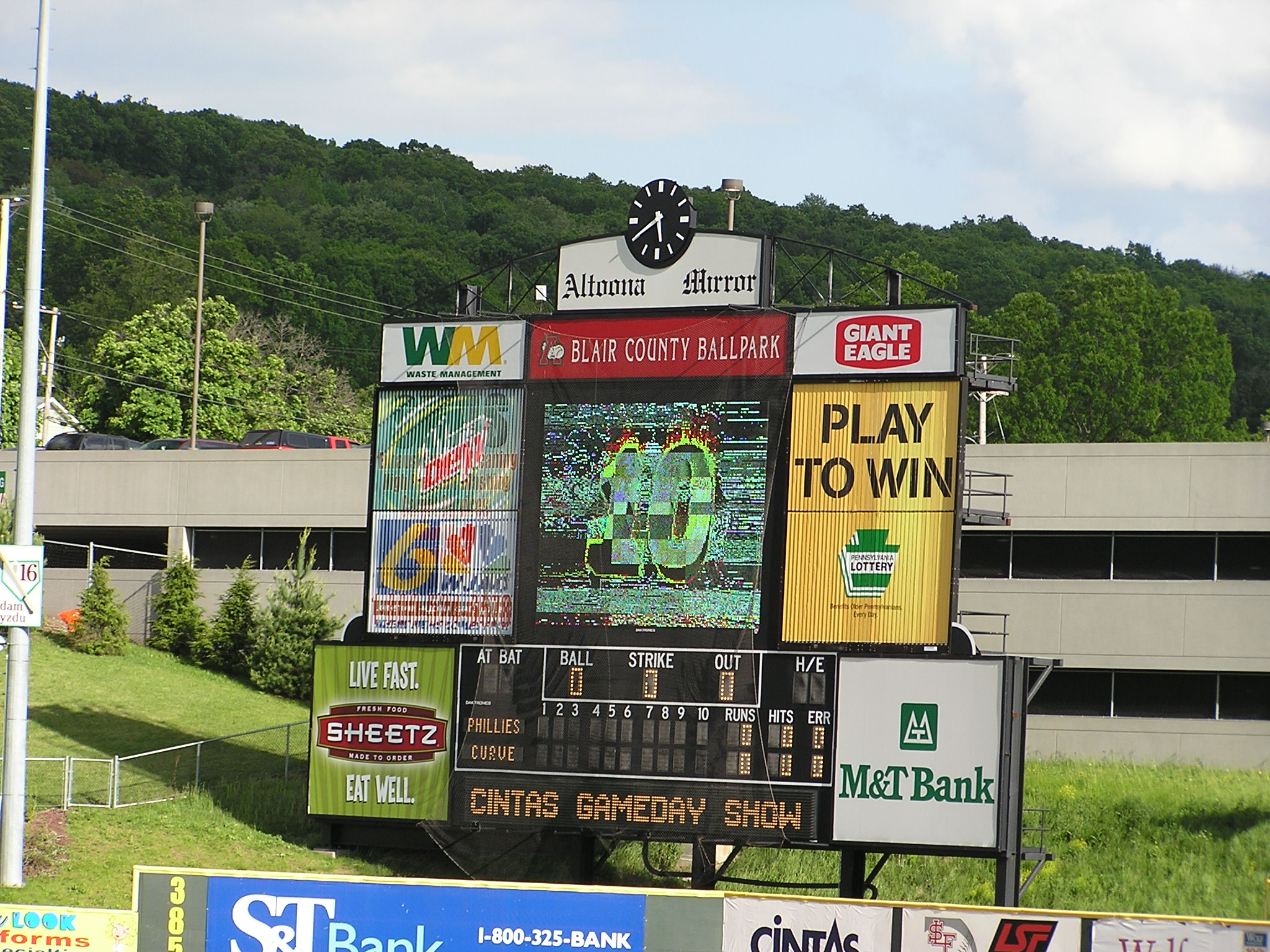 RAVENS 000 000 000 0 9 0
CURVE 112 400 10x 9 13 0

TIME :: 2:32
ATTENDANCE :: 7,000
WEATHER :: 79 CLEAR, PERFECT
SEND ME AN E-MAIL

LINKS
The Official site of the Altoona Curve
The Lakemont Park site .. The Amusement Park over the Right Field wall
My Canal Park site . Home of the Akron Aeros